Location: United States
Gender: M
Member Since: September 2006
Last online: December 2020
Open for read requests: Yes
I started writing a novel one day when I was in High School and then just kept writing it. The result is Monarch.
My goal is to make it one of the most read unpublished horror novels out there. Give it aread and let me know if you like it.
My horror influences are the usual: Stephen King, Dean Koontz, Peter Straub, etc.
I've published Monarch on Lulu.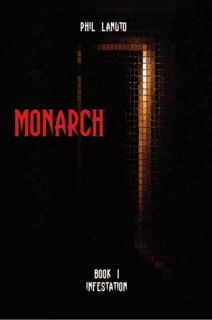 Quickees
This is where you can leave a short message for the writer. All Quickees are public. To leave a private message, use the private .
If you want to write a quickee (a remark or a hint for example) on this writer's profile, please sign in.
Fans of

Phillip Lanuto III:
Phillip Lanuto III is a

Fan of:
Phillip Lanuto III is a

member of: