MY JUDE LAW FAN ARTWORK! (10/19/2018)
My Cross Breeds Movie Poster. It's my own creativity and title.
The Dragon Queen Artwork
MY SEXY GIRL IN NEW YORK CITY ARTWORK!
My IAN SUMMERHALDER Graphic Face Artwork! :)
My Romantic boat ride scenery photomanipulation Artwork! ;)
Sophia and baby Georgie playing with Fluffy the orange tabby cat in Georgie's bedroom!
My Ariana Grande On A Bed Of Roses Photomanipulation Artwork! ;)
My Porcelain Horror Movie Design!
My Cannibals Horror Movie Design.(Book Cover)
My own horror movie poster design. I just put stephen king as the film writer, because i love stephen king and it looks like something he would write and make.
My Jared Leto Graphic Glass Artwork! ;)
My Angelina Jolie Digital Painting Artwork! :)
My work of art 30 seconds to mars hurricane video collage! :)
My Name Digital artwork! ;)
"When you find out Aria Montgomery is -A!"
MY Taylor Swift digital artwork!
The Olsen Twins Photo Collage!
My Harleywise Painting!
My coloring of Archie, Betty, and Veronica. I colored it myself from my Archie and the Gang book!
My Breakfast @ Tiffany's Painting!;)
​MY SAILORMOON DRAWING!
MY VAMPIRE NAME ACCORDING TO MY BIRTH NAME: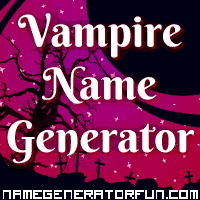 Your vampire name is: Cécile Deschanel
Known in some parts of the world as: Concubine of Afrika Of this vampire the Great Archives record: The Riders come with the rain clouds, you will hear the thunder of their hooves in the sky. Get your own vampire name from the vampire name generator