Location: Somewhere in London, United Kingdom
Gender: F
Member Since: October 2011
Last online: October 2016
Open for read requests: Yes
News
Last Updated Dec 15, 2016
New chapter
Hello!!!!
​I haven't been on for a few years due to health issues, family and wedding planning. Plus the dreaded writer's block (grrrrr). Now I am cured from the writers curse I have finished my book Conquered which I am very proud of. I will be posting it chapter by chapter and when I finish the sequel- which I am currently working on, I will post that too. I hope you get a chance to read Conquered and comment to tell me what you think. Your reads and feedback are valuble to be as it makes me a better writer. My dream is to publish Conquered and the sequel Forbidden.
Thank you all.
​Love and hugs
xxx
22/10/2016
​Hi guys
​Thank you to everyone that has been reading Conquered and to those that have messaged me and made comments. I really appreciate it. I have posted a book I am writing at the moment- it is called Yin and Yang. This book is based on true events and some chapters may be shorter than others. This is due to losing effect of the chapter and also the book is difficult for me to write emotionally, so please bear with me. I would love it if you would give it a go. I will be posting chapter by chapter. Please either message me or comment what you think. Thanks a lot.
:)
xxx
27/10/2016
Hey hey hey!!
​I am so excited right now!!!! 681 READS!!! OMG thank you so much to all those who contributed to that number!!! Conquered is by far my proudest work (so far) and you are all amazing for reading it and commenting. I am still writing the sequel Forbidden and I will be posting it once I have posted all the chapters of Conquered and got some considerable feedback from it. Anyway thank you so so so so so so so so so so SO MUCH!!! This is the highest number of reads I have gotten for any of my stories and I am so delighted. You honestly have made me one happy bunny!! Ok enough exclimation marks now lol.
Thanks guys
xxxx
27/10/2016
​Hey guys!
​Massive, huge, gigantic shout out to Mumfluential!!! You have been amazing! Thank-you for sticking with Conquered. Your comments were amazing and made me laugh. I hope you like the ending to Conquered and I will be posting the first few chapters of the sequel Forbidden soon.
​Thanks again
​xxx
14/11/2016
Hello!!
​Ok so I want to thank all those who have been reading and commenting on my poems. I have not written poems for many years and I honestly thought I never would again but due to having writers block with my stories at the moment, I had to write something. So poems came to mind and I thought why the fuck not, let's give it another go and see what happens. I did and I am pleased with the response. So without further ado here are my thank yous:​​ Amy F Turner, StoryWriterX, Benawriter, Breakfast@Lola's and Richardsoso. Thank you all so much from the bottom of my heart for all your wonderful comments, they have boosted my confidence in writing poetry.
​xxx
​02/12/2016
Hi guys!
​I have been getting a few requests here and there and I promise I will get to them. I've been having trouble with my internet at the moment and it crashes from time to time. Please don't think I am ignoring you because I'm not. I have been very busy lately as well as I am trying my hardest to complete my own stories. Please be patient with me.
Love you all
xxx
11/12/2016
Hi all!
​I have recently sent off my book Conquered to a publishers and I am hoping to get a good response from it. :D
xxxx
15/12/2016
Hello!!
​Right so I haven't posted any chapters from my books for a while but I have posted chapter 22 of Yin and Yang. I'm starting to speed up the book now purely down to my prefernces because I belive it is going a bit too slow at the moment and there is a LOT of content to be written and I don't want so many chapter...and...BREATHE.....Anyway aside from writing I am going down the singing route again so my main focus will be on that. I have a youtube account if anyone wants to have a look or you can message me and I can send the link to you. I will still be on here to read anything requested but again be patient with me please.
​Love you guys
xxxx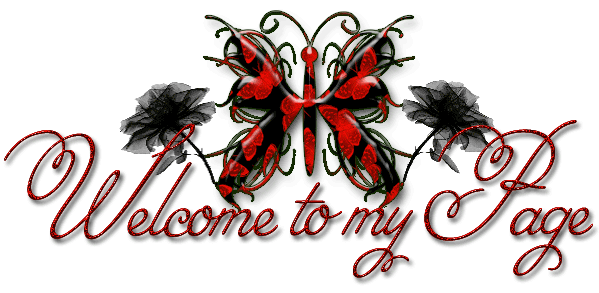 ​When requesting please make sure you at least read my work beforehand as I always read others work before requesting for them to read mine.
I accept reading requests from all genere's I love reading fantasy stories especially vampires and werewolves but I will read any other genere too. :)
Quickees
This is where you can leave a short message for the writer. All Quickees are public. To leave a private message, use the private .
If you want to write a quickee (a remark or a hint for example) on this writer's profile, please sign in.
Baby Precious is a

Fan of:
Baby Precious is a

member of: