Time To Die, Don't Ask Why
This suicidal story is about a person who finally decides that they have had enough of life in general and decide to take their own life in far away Scotland.The broken marriage had played a significant part in the persons decision to end his life.He had never quite come to terms with the selfish actions of his wife who chose to have an abortion without consulting him a few years back.The location for this suicide is quite a picturesque setting as the guest checks into a lighthouse hotel in a remote part of Aberdeen.This account is merely fictional but could quite easily be viewed as the prologue to my Afterlife story "Spirits Of The Lost World".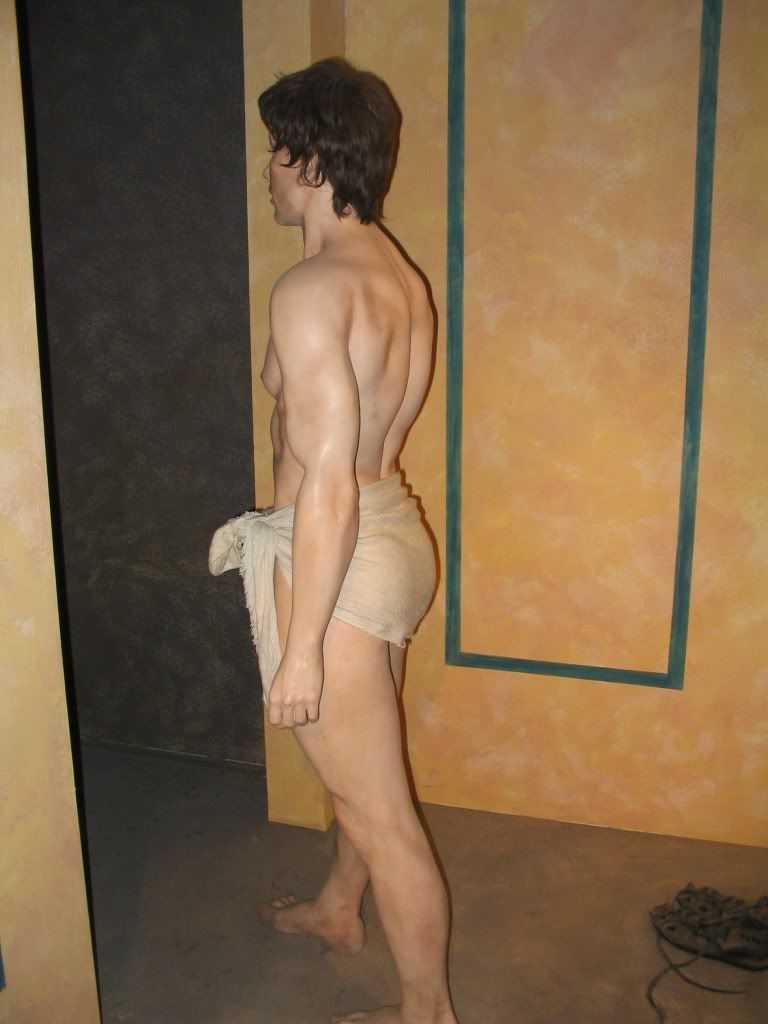 Time To Die Don't Ask Why (A Short Story about Suicide)
-
It was one late summers evening in 2018 when I decided to leave home and spend my final few days away in Scotland,I had already booked a hotel room in Aberdeen late last night.

I wanted to spend the last few days on God's Earth alone and in the land of my ancestors,my wife Julie and I had our indifferences and I can honestly say that we had grown apart from one another.

The love in our marriage had died some years ago when she had been unfaithful to me having had an affair with George last winter.

I packed my overnight bag,left our home without even leaving a note to say where I was going and why I would be absent,as I made my way towards the bus stop.

I would catch the number 2 bus from Acomb which would take me to the bus station in York city centre,once I had arrived there I was booked on to a coach operated by a national bus company which would take me to Aberdeen.

It would be a very long journey by coach and I wasn't due to arrive in the granite city until early evening,but at least the daylight remained longer in Scotland because of it's position in the northern hemisphere.

I hadn't brought any clothes with me as I wouldn't require any since I was planning my suicide later on tonight.

I had brought two bottles of my favourite whisky and 150 Dothiepin tablets with me,which should get the job done I thought.

My wife would arrive home completely oblivious to my whereabouts and would be surprised to find that my mobile phone was still on top of my bedside table,as to ensure that there wouldn't be any correspondence with one another.

Eventually I began my journey,leaving my home and suburb for the last time,I knew in private that it would never be missed,as it was the most depressing place that I had ever lived in.

It was a misty morning when I began my journey by bus,there were only a few passengers on board.

The number 2 bus soon arrived at York interchange and after waiting for a short while I connected with the feeder coach,this would take me to my desired destination.

During my journey my whole life seemed to flash in front of my eyes, there was a sense of guilt that my actions would upset a lot of family and friends, given the fact that I had decided to end my life.

The hotel that I had booked in Aberdeen was a converted lighthouse,it was quite close to the coast as one would expect.

I had been reading up about its heritage and cultural history which one could trace back more than 200 years.

I was now at the halfway stage on my journey and I was becoming eager to get the job done,I decided to calm my nerves with a few shots of whisky before swallowing several tablets.

The coach finally arrived in Aberdeen at just after 6pm as I stepped out of the vehicle and made my way to a local taxi rank where I ordered a cab which would take me to the lighthouse hotel.

It was only 10 minutes by car and within a few minutes I would be able to view the hotel in all its splendour from a short distance.

I had only been in the taxi for a few minutes when the rain started to fall and eventually I arrived at the hotel,I got out of the car,paid my fare and made my way to the hotel's reception.

The view of this beautiful majestic old listed building was a sight to behold.I was in awe of its new renovated status.

There were beautifully decorated hanging baskets with gorgeous flowers which hung above every window and outside the main entrance to the hotel.

There was also the lighthouse main beam at the top of the building which circulated light around the distant rocky peninsular and coves which were to be found just north of the main harbour.

I immediately checked myself in and made my way to the room which I was allocated on my arrival via an elegantly constructed iron spiral staircase.

In all there were 5 rooms which had been lovingly restored and renovated by the owner of this lighthouse.

Each room has a different name on the door which represented a famous local character from Aberdeen's maritime history,the accommodation was fairly small as one would expect.

I had paid top dollar to stay in this room which contained an en-suite bathroom and a mini bar,a few luxuries were included such as a basket of fruit and some homemade shortbread biscuits.

Although I had paid for a full weeks accommodation, I would only be enjoying this beautiful location for a few short hours if I succeeded in my suicide attempt.

I had told the owners that I was a writer and that I didn't want to be disturbed for the duration of my stay.

Not even a cleaning lady was allowed in my room as I had promised the hotel manager that I would keep the bedroom spotless as I had experience of this profession in my past,I would also not be taking breakfast the following morning.

Darkness soon arrived on this pretty location as I laid my head to rest,a thousand thoughts passed through my mind as I considered what my wife Julie would be thinking right now.

Perhaps she would have to consider making her own dinner,she wouldn't have anyone to talk to and most importantly she would be losing her soulmate.

Either way I had absolutely no regrets and a divorce would be too good for her,but absolute agony on me given the acrimonious state of our relationship

It was just after 10pm as I began to consume a few glasses of whisky and a quantity of sleeping tablets.

My suicide attempt would take me at least an hour to complete,I decided to ease my way in to the task by running a hot bath as I slowly began to relax.

I would rest in the bath for about half an hour and then complete my task which would hopefully end my life.

I slowly began to lose consciousness and began to fall into a mild coma,my vision became blurred but I could clearly see flashes of people in my mind's eye.

Soon I had was in a regressive state of mind seeing flashbacks from my childhood,there were images of dead relatives who had passed on to the other side and who had existed in my formative years.

Suddenly i felt that there was a tug of war between life and death and a few moments later everything went black.

I had passed away and had fallen into nothingness,a land of limbo where darkness was the norm,I wasn't even conscious of own spiritual existence.

A deathly silence fell upon my room as I laid naked in the bath,the job had been done and I had finally ended my life.

THE END
-

If you want to continue reading this story then you will need to access the story in my writing collection/portfolio under the title "Spirits Of The Lost World"








Submitted: November 19, 2015
© Copyright 2021 Buffershaker. All rights reserved.
Other Content by

Buffershaker