From Spoiled To Sport
Chapter 1-A Night In Paris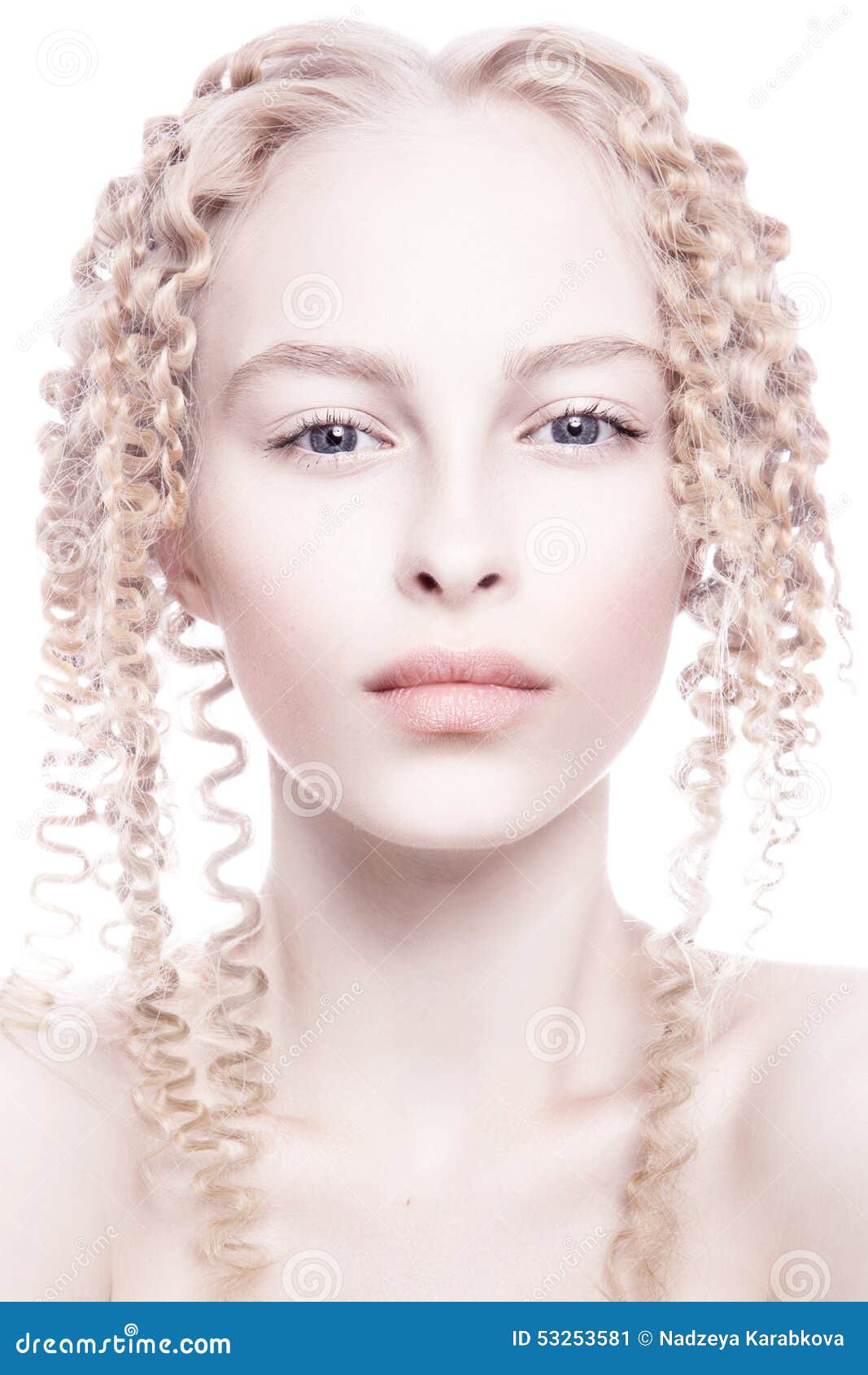 The image on the left is the way my second main character, Lolita-Antionette Aduba may look like!
The Charcoal Black Land Rover Discovery Sport car pulled into the steep drive way of the huge, three-story, glass home estate in the Hollywood Hills. It pulled to the front of the circular drive way and parked. Brothers', Phoenix and Luca De-Rosa stumbled out of the car along with their sexy female accomplices who had both brothers wrapped around their fingers, and made their way to the front steps of the magnificent home. The brothers and their female escorts were both drunk mixed with a bit of mischievous excitement. They had just come back from a night of partying at one of the top Hollywood clubs with a whole lot of celebrities and socialites involved. Tonight, was Paris Hilton's birthday and everybody who was somebody was at the club celebrating with her. The brothers were socialites themselves, having a Father who was a famous music producer and a late mother who was a beautiful Hollywood A list actress. Their Mother did allot of action films alongside top Hollywood actors like Tom Cruz, Nicholas Cage, Vin Desal, and off course Christian Bale. She was a top-notch, lead, Hollywood actress until her death five years ago. Two years after their Mom died, their Dad remarried a young widow named Silvia who became their Step Mom.
The brothers could never get along with Silvia because she was an "uptight bitch," as Phoenix often referred to her. They thought she was a gold digger who married rich men for their money and sense of security. She never got along with the boys because she thought they were spoiled brats who did not know the meaning of hard work and all they wanted to do was splurge their Father's money and party and get drunk all day and night. Silvia would often try to control the brothers' wild behavior by making their Father discipline them, which sometimes worked and sometimes did not. She did not like the way Phoenix and Luca disrupted the house with their bad antics. They often brought home girls and would have a good time with them, in which they would have sex with them or just enjoy the pleasure of toying with the girl's hearts; at times leaving them heartbroken out of affection for the boys. The brothers never really settled down with a woman; they were often described as Hollywood heartbreakers because of their willing unattachment to women. The older Brother, Phoenix was the biggest heartbreaker amongst the two. Luca had one or two serious relationships in life, but unfortunately it did not last no longer than a year because of his obsession with beautiful women; leading him to cheat on his relationships.
Phoenix had finished the University and gotten a Bachelor's Degree in Finance. He was set on going to graduate school to get his degree in Law, but decided that, that route was not what he truly wanted and decided to play around and splurge his Father's Money. His Father was deeply angry about the situation for a while. He tried to change his older son's mind, later learning that he could not get through to him, so he stopped.
The younger brother, Luca was more responsible than Phoenix, but his dreams was not to bury his face in a text book all day. He was more into modeling and photography, which he modeled off and on from time to time. Both brothers were good looking twenty-four and twenty-one year old brothers, with exotic Italian features. They both had jet black raven curly hair with piercing bright hazel eyes, nice structured cheek bones, broad-shouldered with killer tall muscular physic. Phoenix hair was a bit less curly than Lucas'. He was the taller brother with only a few inches difference. Phoenix was 6'4 in height and Luca was a tall drink of water, standing up at 6'0 inches. Although Phoenix was the taller brother, Luca seemed like the taller one because of his slimmer model like physic.
Living next to Madonna and P. Diddy gave the Brother's family home allot of attention from not only people who lived in the neighborhood, but also tourists. It gave their home a tourist attraction vibe along with their neighbor's homes adjacent to their house.
The Brothers and their female accomplices stumbled drunkenly up the short front steps that led up to the stainless-steel glass double front door. Phoenix released his embrace on his sexy brunette friend and punched in the access code on the keypad on the wall next to the door. He made sure to unset the alarm, before he punched in the code. The door made a beeping sound, letting him know the alarm had been cut off and the door was open. He proceeded to open the door and sneak inside, while his sexy friend along with his brother and his own friend walked in after him. They noisily stumbled into the dark front foyer, with both girls flirtatiously snickering with the boys. Phoenix turned around, almost bumping into his friend who was directly behind him. He stumbled a little backwards and caught his step with his back leg. He gave her a stern look and put his index finger to his mouth, as a signal for her and her female friend to be quiet. The young hot sluts then turned down their voices, but was still full of giggles.
Phoenix held his sexy female friend by her hand and pulled her with him into the living room and through a glass side patio door. All four of them walked into the enormous backyard. The backyard was very huge with allot of space. It had a vast indigo colored swimming pool in the middle of the backyard with a small cave-like grado attached to it. A large king sized hot tub was on the far-right side of the pool.
Still filled with giggles, Phoenixes' brunette friend said something to him from behind as they made their way to the patio table. "Wow, your house is amazing! I've never actually been in a celebrity home like this," she said with excitement.
"Well babe, you're in one now," replied Phoenix. He noticed his brother's friend was just as amazed as his brunette friend.
They all gathered around the patio table and sat down in chairs. Lucas' friend decided she wanted to sit on Lucas' lap and make out with him instead of sitting in a chair. Luca did not seem to mind; letting her place her plump ass on his lap and lean in for a hot steamy tongue-tied French kiss.
Phoenix sat across from his brother, watching Luca and this hot broad steamy make out session. They were all over each other as they tried to explore each other's bodies with their groping hands. It was not long until Phoenixes' thoughts got interrupted by his female friend's soft whiny voice.
"I want to go in the hot tub Phoenix! Can we go in the hot tub?" she asked.
Phoenix turned his attention to her and smiled sweetly. "We can do whatever you want baby cakes," he said in a dreamy deep voice. The kind he always makes when he is talking to a very sexy attractive woman. The young girl jumped up with joy and started shedding off her clothing. First, her black crop top came off then went her extremely short, dark green, tight hugging skirt; leaving her with only her matching Victoria Secret black bra and panties.
"Come on Phoenix," she cried as she half stumbled, half ran her way over to the hot tub.
"I'll be right there, baby-cakes. I just got to get us a bottle of wine first to set the mood," replied Phoenix as he got up and walked back into the house.
Phoenix made his way into the dark house. His eyes tried to adjust to the darkness as he made his way to the bar. He grabbed four wine glasses from the cabinet along with a bottle of rich red wine; and finally made his way back outside. As he walked out into the backyard, he noticed Luca and his female seductress was not sitting at the patio table any longer. He wondered where they might have gone; then as he passed the table, he noticed a yellow dress on the ground next to the other girl's clothing. He looked up and saw all three of them inside the hot tub with the steaming bubbles erupting out of the hot water around them. Luca had his attention and hands all over his female friend as she sat on top of him and had him in a lip lock. His own girl was sitting across from them in the hot tub waiting for him to join them. She looked up and her eyes lit up with excitement as she saw him walk over.
Phoenix sat the four glasses and wine bottle at the edge of the tub and turned his attention down to his lady friend, sitting in the hot tub with steamy bubbles surrounding her perfect frame. "I got us some fun alcohol," he said as he proceeded to undress. He stripped down to only his white boxer briefs and climbed down into the steamy tub; settling down next to her. She smirked widely at him as she watched his eyes wonder up and down her body, studying her every asset. He seductively licked his lips as his eyes settled on the cleavage of her ample breast. He let out a soft turned on groan and quickly reached down and grabbed her by the waist pulling her closer against his rock-hard body. She let out a soft gasp as he pulled her body against him. He could tell by just the heat and feel of her skin and the way her breast crushed his chest, made his cock stand erect and hard. His cock was poking her stomach as they continued to melt in each other's arm. Phoenix playfully buried his face in between her cleavage and good-humoredly growled into her bosom while shaking his head. His female friend giggled like a child as he continued to playfully play with her bosom.
"Stop…" she giggled as she grabbed the side of his face. Phoenix made one last playful growl into her bosom and lifted his head back up. His eyes found hers and they locked eyes for a minute. Phoenix mind was very much occupied by his beautiful friend. He had just met her at the club and here he was drawn to her beauty and wanting to feel every inch of what was between her legs. He could already feel his hard-on pulsating and throbbing with desire. All he wanted to do at that moment was reach down and pull her panties to the side; finger her flower until her moans echoed through his senses and fuck that suckle, wet flower until they both explode with desire.
Suddenly his thoughts got interrupted by soft moans coming from the other side of the hot tub. Both him and his lady friend turned to look at what was going on at the other side of the hot tub. Luca and his female friend were getting it on in the hot tub. She was straddled against Luca and slowly ridding him. Their mouths were smashed together in a pleasurable kiss as the hot blonde rode Lucas cock like a rodeo horse show. Pleasurable moans escaped each other's mouths with every motion of the blonde's pussy walls engulfing Lucas' member.
Phoenix watched on in excitement mixed with amazement as Lucas' sexy friend rode his cock to a pleasurable bliss. He continued to stare at their naughty behavior, until his brunette friend said something to him.
"You wanna get out of the tub? I'm feeling a bit wrinkled and I think my brain is starting to go into sleep mode."
Phoenix turned his eyes back into her own bright baby blue almond shaped eyes and nodded his head in approval. She slowly moved over to the edge of the tub and climbed out. Phoenix looked back at his brother who was still in ecstasy of pleasure in the embrace of his companion. He wanted to say something and let his brother know that he was heading up to his bedroom, but decided he did not want to interrupt what was going on.
Phoenix quickly climbed out of the hot tub and wrapped his arm around his friend's waist. She snuggled against his side as they walked together across the yard and into the house. Phoenix then shifted his arm to grab her hand and guide her towards his room. They made sure to be quiet as possible as they got into the glass elevator that would take them to the third floor of the huge glass home. Inside the elevator, his friend burst out with giggles as she tried to keep her horny attraction at bay.
"Be quiet; my parents are sleeping," he told her. She quickly turned down her noise. The elevator finally stopped on the third floor and opened up its doors. Phoenix and his brunette bomb shell walked out of the elevator and found their way in the darkness of the corridor to Phoenixes' bedroom door. Phoenix grabbed his door handle and twisted it, making the door pop open. His friend practically ran into his bedroom and flopped down on the big king-sized bed.
"Oh, finally a bed," she cried out as the feel of the silk sheets delighted her whole body.
"Yeah, but you gotta be quiet and on your best behavior up here. If my parents find out that you're up here, I'm gonna be in some serious dark waters," whispered Phoenix as he started to step out of his boxer briefs.
His lady friend jolted up in a sitting position on the edge of the bed and put her fingers to her lips, tracing a zipper on one side of her soft red lips to the other. "My lips are sealed," she whispered back to him.
Phoenix walked over to his dirty clothes hamper and threw the damped briefs into it. He then turned around to find his female companion staring down at his package. He smiled to himself as he watched her ogling and admiring his big thick pink nine-inch cock.
"What! You've never seen a cock before?" he teased.
She took in a big gulp before struggling to raise her eyes up to his face. "Um… Yeah I have; not one that big! Damn!" she nonchalantly as she tried to play it cool.
"Well I don't' think it would be a good idea for you to get some of this tonight. I'm already in the dog house with my Step Mom and I don't want her to barge in here and find us fucking. Girls tend to get loud at times," he said as he walked over to his dresser and brought out a pair of white boxers.
His female friend sighed deeply and shifted her body to one side of the bed. "Well that's too bad, because you would have loved this peach, she said as she snuggled underneath the covers.
Phoenix looked back at her and gave her a yearning look. "I know sweet-cakes, but I really think we should call it a night. We'll sleep for another four hours and before sun up, I'll sneak you out of here. My parents sleep in, so it should not be a problem," he said as he got into bed and got under the covers next to her.
She moved her body against his own and wrapped her arm and leg over his body. Damn she felt so good," he thought. Even her shampoo gave off a good spicy aroma. He felt himself getting another hard on. The blood quickly rushed from his sack to his fat head, making his member semi-hard. He tried to think of something else other than putting his cock into the sweet flower of the delicious female cuddled up next to him. His thoughts quickly drifted to his Step Mom. He knew if she found him with a girl in his bedroom, she would flip out on him and he would not hear the end of it for weeks. She had even threatened him and his brother with military and boarding school, but they refused to go. She had warned them both, that one more time of their mischievous antics, she would force their Father to take action. Their Father even promised her that he would.
He knew their Father was not too happy with his two-son's wild behavior. He thought he was teaching them how to be responsible and grown men, but here they were acting like spoiled children. He did not understand it. He even tried to stop their association and friendships with other celeb children, by making them attend the university and focus more on their studies. That did not seem to work very well. After college, Phoenix got tired and decided he did not want to further his education any longer. He got in a bad disagreement with his Father about it. In the end, his Father gave up and told him he was a young man now. Whatever decision he made from then on, right or wrong; he will have to live with the consequences for the rest of his life. On the other-hand, Luca was not very serious about schooling in the first place.
The cuddling was not helping very much; he turned his head to stare at the sexy beauty lying beside him. Her eyes lids were already closed and she was softly snoring. He slowly pealed her arm from across his chest and placed it to her side; then turned on his side with his back to her. Shortly after, he closed his own eyes and fell into a deep sleep.
Comments Are Welcome!
© Copyright 2018 breakfast@Lola's. All rights reserved.