~ Chapter One ~
Without knocking, I open the door to the party house and step inside. The bass music attacks my ear drums whilst I glance around the entrance hall in a hope I'll find one of my friends, but I can't see them anywhere. The only people in sight are intoxicated, vulnerable woman and drunken men with permission to take advantage of them.
I sigh at a duo making out against the wall in the hall. "Excuse me," I mutter as I squeeze past them as well as other party guests in my way.
Finally free of the tight crowd, I get myself into the kitchen. There's a small bar with stools on the right complete with a sexy barmaid, alcohol and food. Along the left, there's counters covered in half emptied glasses, leftover food and rude guests using the tops as seating. I allow my heels to click confidently on the white marble floor as I pace over to the bar. Leaning against it, I ask the barmaid to pour me a large white wine.
"Pour it yourself sweetie. My job's to stand here, flirt with the guests and look sexy - not serve them," the barmaid tells me while wiggling her cleavage.
"What a fantastic job you have," I reply without making eye contact. "Your parents must be proud," I finish sarcastically before carrying my glass of wine into the living quarters.
The living room is huge, the tall walls are painted cream and the floor is covered with a fluffy, burgundy carpet. Large paintings hang off the walls, each one bright and of unusual taste. I sip my wine while watching handsome, young men and stunning, carefree women bump and grind to the bass. I consider letting my hair down, I contemplate joining in with the sexy dancers and giving my own body some freedom, but the moment I take a step into the racy crowd, his eyes meet mine and the game begins.
"Who invited her," I watch his lips move with a frown before striding over to me.
"Dainton," I grin once he's in earshot.
Dainton's, how shall I describe him? Sexy as fuck. His masculine body is covered in unusual tattoos, his stomach displays his love for sports and his dress sense is always so casual with a hint of expensive fashion. Dainton's always well groomed, his dark hair and dark eyes give him a hot appearance that could melt even the coolest of ice-queens.
Most would think I'd melt in his presence too, but not me, I know my own mind. He'll have to do more than look like an attractive, rich guy to win my body and soul.
"Who invited you?" He growls.
I twirl my long brown hair around my finger while staring at him seductively. "Your best friend, Tai invited me," I elegantly pout while waiting for his reply.
I love getting under his skin, I find great pleasure in making this man's skin crawl. I don't know why I feel the need to wind him up, I guess it empowers me knowing I'm the only woman that can resist his rich, charm. I enjoy playing with his mind, I bring out the worst in him and I find I can snap it back just as quick.
"Get out," he snaps loud enough to appear threatening, but quiet enough to avoid embarrassment.
I carefully place my glass down upon a table and place my free hand against his chest. I move close to his body, just an inch of space separates us. I rest my lips against his, not only can he hear my words, but he can feel them too. "Wouldn't you rather show me to your bedroom?"
He sucks my bottom lip in reply while his friend Tai, he looks away with an accomplished grin.
Dainton releases my lip and kisses his way upward to my ear. "If you're playing another one of your games, I'll..."
"You'll what?" I question bewitchingly.
He doesn't answer me, instead he groans against my ear, takes hold of my hand and leads me into his bedroom.
His room is immaculate, the walls are colored white and the flooring gray. His four poster bed is massive, there's about five full pillows resting against the headboard and a duvet that looks so cozy. Next to his bed are two glass tables, the right one has a house-phone on it and the other a small table light.
Dainton walks over to his light, he turns it on and beckons me over. For a little while, I play along and drive him further than I've ever done before. I glide over into his desperate hands, whilst I'm in them, I allow myself to unbutton his shirt and reveal his perfectly sculptured stomach.
"Perfection," I whisper.
Dainton shrugs his shirt off. In the limited light, I stare at his colorful tattoos and place a kiss on each of them. He gently gasps with each kiss I allow his body to enjoy. Dainton lets his hands roam, they skim over my breasts, my stomach and onto my behind. The fabric concealing my flesh irritates him, he has to grope my heated skin so he slowly reaches under my dress, finds my thong and digs his fingers into my bottom.
"Let me have you?" He begs as he pulls me tighter.
Dainton takes hold of my thick, brown hair and passionately tips my head back so he can caress my lips with his own. I feel my breasts struggling to stay inside my dress and his erection begging to be released from his jeans.
Taking a step back, I fall back onto his bed and Dainton follows my lead. Resting above my body he believes he's in control. Dainton separates my legs and attempts to tease me with his hardened member. It'd be so easy to allow him to fuck me, to give him what he wants but why should I? At some point in time, he's had most of the women downstairs. I enjoy being the one that can resist his charms. I take pleasure in turning him down.
Dainton begins to unzip his jeans and I signal the conclusion of our sexual meeting with a giggle. The sound of my laugh haunts him, I can see, the annoyance in his eyes. He glares at me. "I take it, that's as far as I'm going to get?"
I grin before biting my lip. "That's as far as you're going to get."
Dainton quickly climbs off me and picks up his shirt. "Why do you play me like this?"
I sit up and double check the placement of my boobs. "Because I can."
Dainton rubs his hands through his hair before showing signs of anger. "Just get out," he growls. He pulls at my arm so I have no other option but to stand in his grasp, next he yanks the door open and shoves me on to the landing. "I'm sick of your games, fuck off."
"You don't want to try again?" I ask playfully.
He hesitates for a second, his angry glare connects with my teasing eyes and reveals his need for my body. He stares for a moment, his mind is calculating and before I know it, my legs are wrapped around his waist and my bottom is resting against the top of his banister. We kiss intensely, our tongues dance in one another's mouth.
Dainton suddenly breaks our connection and rests his forehead tactfully against my mouth so I can't see his defeated face. "You've got me again, haven't you?" He sighs.
I place my finger beneath his chin and lift his head so I can see his gorgeous face. "I've got you again, I've got you right where I want you."
Comment/Like/Share
© 2014 AndLipsx All Rights Reserved.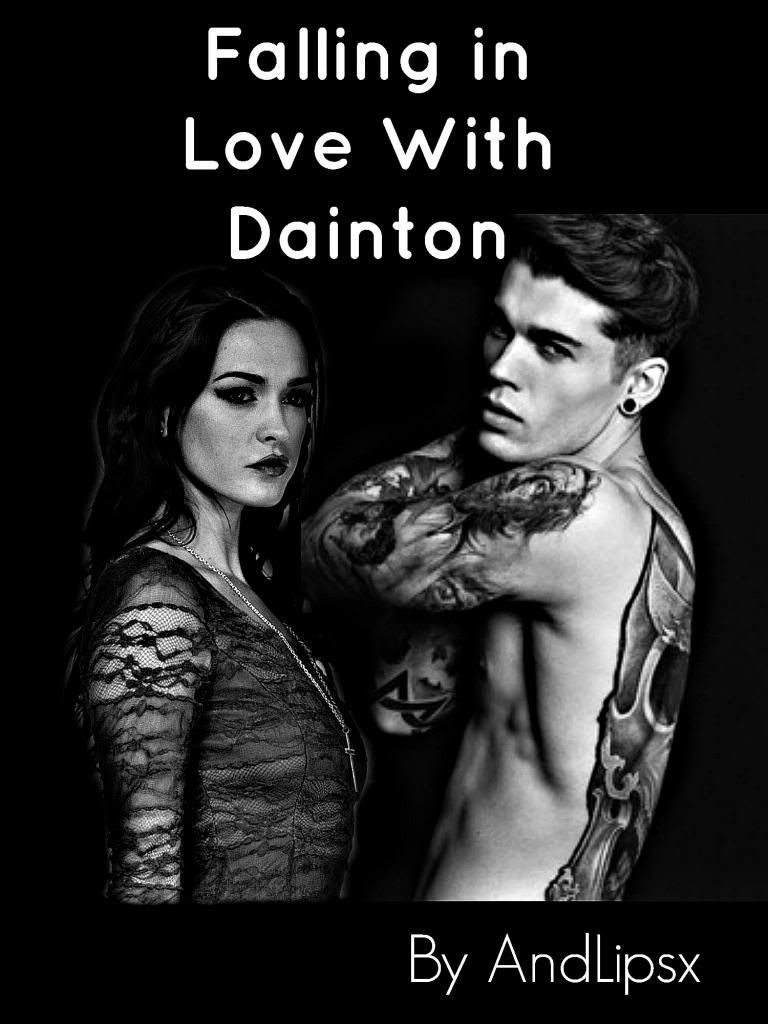 © Copyright 2019 AndLipsx. All rights reserved.